Weed Eaters, a new column focused on wildcrafting herbs for food and first aid, is written and sourced by Beth Hovis and Judy Masters, Trinity instructors and co-authors of the Certified Master Herbalist program. This recipe was provided by Judy Masters. Questions? Contact her at judy.masters@trinityschool.org.
This Month's Featured Recipe:
Purslane Chimichurri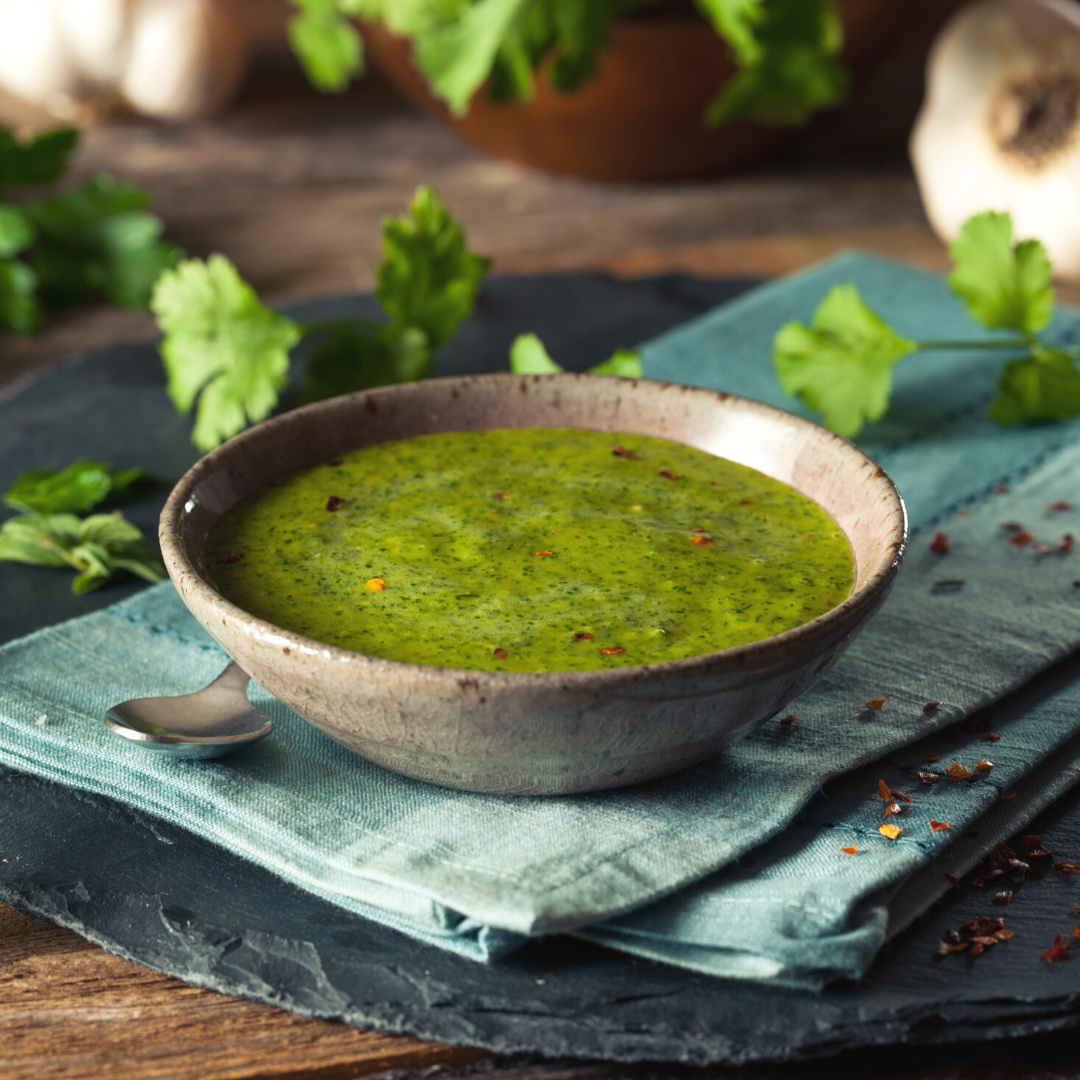 Purslane (see photo below), often sprayed or pulled from gardens and lawns, is one of the most nutritious plants on the planet. It has the highest omega content of any leafy green. The flavor is slightly lemony and tart, with an arugula-like finish. The leaves are fleshy and very easy to use in recipes.

Chimichurri is an Argentinian condiment, used on meats and fish. You can add extra olive oil and use it as a salad dressing. It's particularly excellent on charbroiled beef or most any seafood. Another delicious combination is shrimp salad with avocado and chimichurri.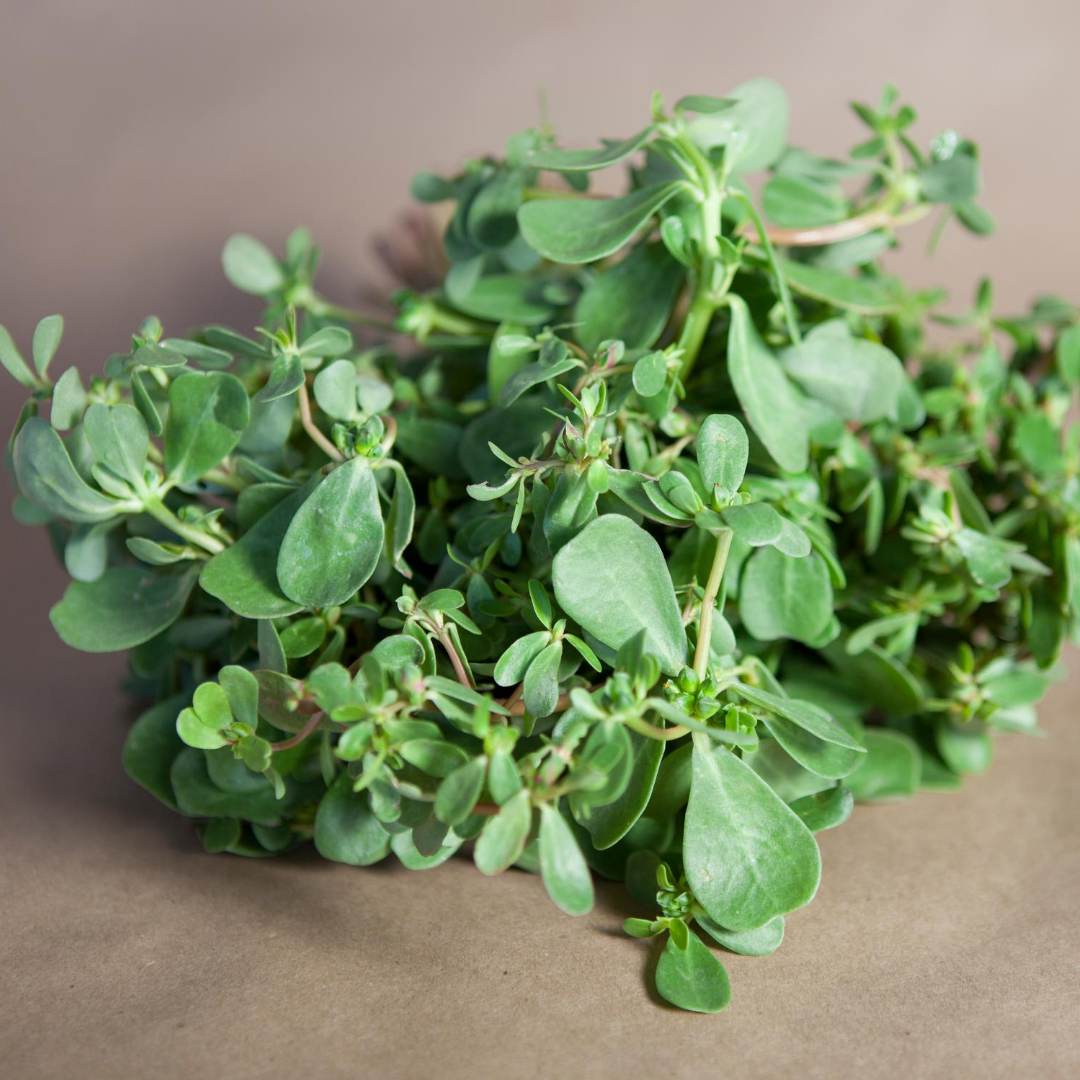 The Recipe:
Wash about 1 cup of Purslane leaves. You don't have to pick all the tiny little leaves, just use the clusters at the top and avoid the thick, pink, lower stems.

Use 1/2 cup curly parsley and 1/2 cup cilantro. You can use all of one, if you choose.

All of this is thoroughly rinsed and drained. You can soak them in cold water and use a salad spinner.

Into the food processor the greens go for a few pulses.
Add:
Juice 1/2 lime or lemon (optional)

1/3 cup of olive oil (use the good stuff!)

1 to 2 Tbs. of red or white wine vinegar. You can also use brine from a jar of banana peppers.

3 fresh cloves of garlic, peeled and coarsely chopped

1 or 2 hearty pinches of Celtic or Kosher salt. Himalayan tends to remain gritty, so it's not great in this.

Pepper, if you wish.
Pulse until you have a smooth texture but the herb bits are not pureed.

Allow it to rest for about 5 minutes, then stir. Purslane is a succulent, so it tends to have a more gel-like texture, which will cause it to thicken a bit, like Aloe Vera.

Spoon onto the entree of your choice.

It's also amazing added to guacamole!
References:
Hassani, N. (n.d.) What is chimichurri? Retrieved August 15, 2020, from: https://www.allrecipes.com/article/what-is-chimichurri/
Borchardt, C. August 17, 2019. Waste not: purslane chimichurri. Retrieved August 15, 2020, from: https://www.fromachefskitchen.com/purslane-chimichurri/
Longacre, C. April 29, 2020. Purslane: health benefits and recipes - a weed worth keeping. Retrieved August 15, 2020, from: https://www.almanac.com/news/gardening/celeste-garden/purslane-weed-benefits-and-recipe