Now On Sale! Save $100 on the Endocannabinoid Professional program.
Books for Trinity Programs are brought to you by Thriving 4 Health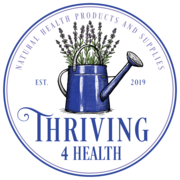 We are pleased to announce that Trinity and Thriving 4 Health are working together to provide students with the books they will need to complete required courses. Trinity students receive a discount on textbooks from Thriving 4 Health. Trinity students are no longer required to enter a code to receive their 10% discount off of books! All books will now be sold at 10% off of their retail rate. So now you can enjoy the same great selection, prices and customer service from Thriving 4 Health without the hassle of remembering a discount code.
You can find textbooks for current programs by clicking the progam name below.